Welcome to minitrucktractorllc.com. Our site is continually updated as new products are available.

Mini Truck & Tractor, L.L.C. was started in July of 2014. We sell 1/64 die-cast and plastic farm toys. We sell farm toys manufactured by Tomy, SpecCast, Standi Toys, and other manufacturers as well as have produced several truck runs from Die Cast Promotions. Some of you probably know us from doing custom farm toys since 1999.

Upcoming shows we'll be attending:

National Farm Toy Museum Show in Dyersville, IA June 2 & 3, 2017
National Farm Toy Show in Dyersville, IA November 3-5, 2017 Room 328
Iowa Diecast Toy Show, Des Moines, IA January 6 & 7, 2018
Gateway Toy Show, St Louis, MO February 2 - 4, 2018
Whitewater FFA Toy Show, Whitewater, WI February 25, 2018
Greater Midwest Toy Show, Sioux Falls, SD March 3 & 4, 2018 (new date for '18 show only)

Check us out and like us on Facebook!!!

We accept Paypal, credit/debit cards through Square, personal checks, and money orders.

Contact Info:

Adam Suntken
735 NE Bowman Drive
Waukee, IA 50263
515-987-8029 (leave us a message if we do not answer, we will return your call!!!)
suntken@gmail.com
https://www.facebook.com/pages/Mini-Truck-Tractor-LLC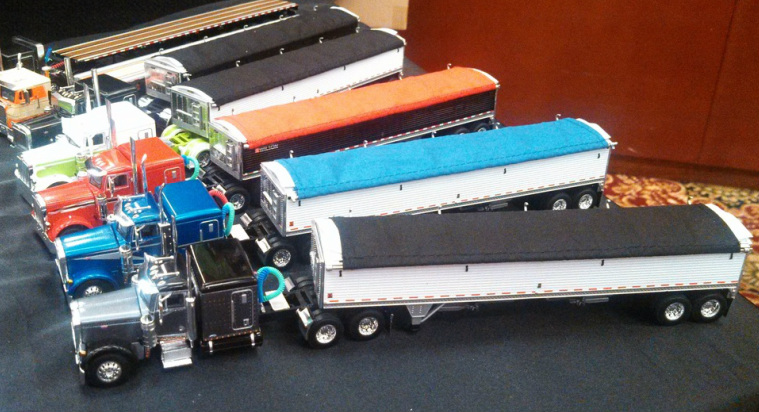 The photo above shows four of our "first five" trucks from DCP released in August of 2014.